BUSINESS IT SUPPORT TROY
Troy IT Services & InsideOut Networking
At InsideOut Networking, we offer customized IT solutions and IT support in Troy.
With our scalable
IT support Troy
, you can focus on running your business rather than worrying about your technology needs.
Why Businesses Require IT Support for Growth
When our IT support professionals handle your technology requirements, you will not need to worry about meeting growing and changing business IT requirements. By harnessing our IT support Troy, you get the following:
Safety and Security
Our IT support Troy experts place security at the front and center of their IT initiatives. We will equip your business with the most effective tools to protect you from malicious attacks, data loss, and other IT issues.
24/7 Access to Tech Help
Having our IT support Troy means you can rest assured that your IT infrastructure will always be up and running. You can always reach our 24/7 help desk for any assistance.
Reduced Risk
With cybercriminals becoming increasingly active, you need proven IT support Troy to thwart attacks and stay safe. We will monitor your networks and systems round-the-clock to reduce the risk of attacks and tech failures.
Remote Management
We will ensure that the remote connections to your enterprise networks are secure, so none of your systems or data centers are vulnerable. Our IT support Troy specialists know exactly how to enable quick and reliable remote support to your employees, irrespective of their location.

Data Backup
Modern businesses rely heavily on data for their success and to optimize their processes. Our IT support personnel will backup your data, so it is stored onsite and offsite. Your employees will be able to securely access it during incidents such as data theft or a natural calamity.
Roles & Responsibilities of Business IT Support Providers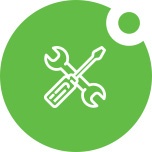 Installing and Configuring
Upon identifying and getting your approval for deploying a suitable IT solution, our IT support Troy team will implement it. We will continue to maintain your business uptime to ensure that everything is working in top condition.

Monitoring and Maintaining
Our proactive approach to network monitoring and support ensures that your IT environment is protected 24/7. We deploy only the best tools and state-of-art processes to provide holistic solutions and services for your unique needs.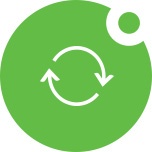 Responding to Service Issues and Requests
When you encounter IT issues, turn to our IT support specialists, who will be prepared to assist you. We will provide you with prompt expert guidance that is tailored to your IT setup.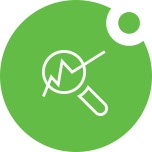 Repairing and Replacing Hardware/Software
Depending on your requirements and the vulnerabilities identified in your IT infrastructure, our IT support experts will either repair or replace the hardware/software. As equipment and applications reach their end of life, it is best to replace them to avoid security loopholes and risks.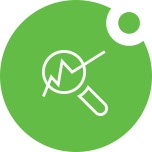 Testing New Technology
Our IT support team will examine how your business functions, and only then use the most suitable technology to plug the gap between your processes and your IT. We will help you leverage our IT services optimally.

Why Troy Businesses Work with Us
We believe in helping our clients simplify and optimize their IT functions, while aligning them with their business goals. We've assisted numerous businesses with maximizing their efficiency through our customized
IT support Troy
Your Business Deserves the Best IT Support in Troy. Call us at 248-850-2276!
Looking for

Great

IT Support
From a Friendly Team?
Dont delay! Give us a call at 248-850-2276 or simply request support below. Speak with one of our local Troy, Michigan technicians today.

METRO DETROIT OFFICE:
560 Kirts Blvd. Ste 101
Troy, MI  48084


TROY OFFICE:
637 E Big Beaver Rd., Suite 109
Troy, MI 48083

"If you are like my wife and I, we know very little about computers. We didn't grow up with computers and at times they scare us. But they are wonderful.... and we depend on them. When we found the InsideOut Networking Team our worries stopped. So caring, kind, & understanding... very professional & knowledgeable. They take the time to teach you what the problem is and fix it. Talk about great investments... you will never know why the problem happens... but having the InsideOut Networking Team at your side... your problems will be solved. They are terrific."
JIM FORRER / Troy, Michigan