Metro Detroit


IT Support Company
FOR BUSINESS AND RESIDENTIAL CLIENTS
Do you feel like you don't have an IT company you can trust when it comes to your computer systems?
Do you feel like more and more, you're working for your technology instead of the other way around?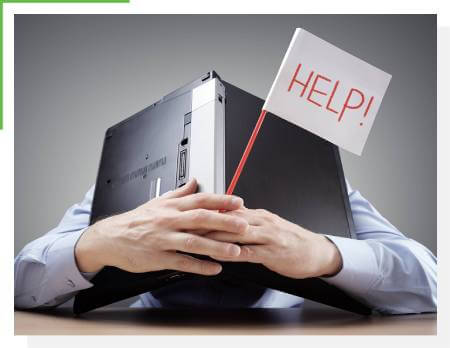 Whether you're a residential user or a business client, computer support is critical.  You shouldn't have to spend huge amounts of time every day worrying about whether your information is secure, or whether you're going to lose that essential data that means so much to you to an issue that could have been avoided with the right approach to IT support in the first place.
At InsideOut Networking, we ARE that "right approach" to IT support - offering our unique blend of friendly, helpful, and forward-thinking services to clients all across Troy, Michigan and the Metro Detroit area. Whether you're a business interested in something like managed IT services, are a home user concerned with virus removal or computer optimization, or are decidedly in the middle, it doesn't actually matter - we've got the approach you need to IT support when you need it the most.

IT SUPPORT COMPANY FOR THE DETROIT AREA:
IT SUPPORT MADE SIMPLE
For years, the passionate team at InsideOut Networking has been offering assistance to anyone and everyone across the Troy and Metro Detroit area. Our services fall into two distinct categories for you to choose from, depending on your needs:
THE PEOPLE OF MICHIGAN HAVE SPOKEN
Here is what a few of our actual clients have to say about the valuable relationships they've forged with InsideOut Networking.



The InsideOut Networking Story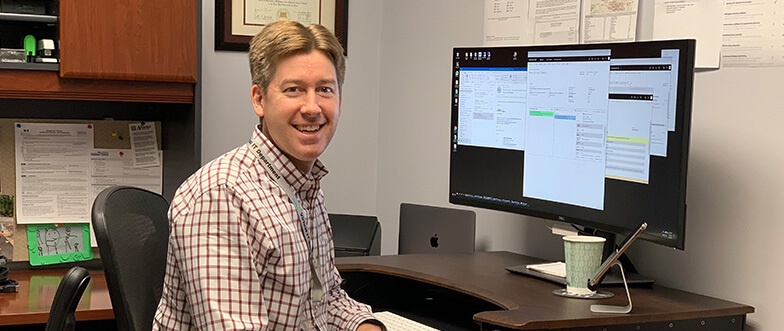 IT Support Company InsideOut Networking was founded all the way back in 2004 with a simple idea at the heart of it all: we believed that by being up-front and honest about pricing, by offering complete solutions and not band-aid fixes, and by focusing on long-term relationships, we'd create the best possible situation for everyone involved - both our clients and ourselves included.
Technology has changed immeasurably in the last 15 years and in a lot of ways, our business has changed as well. But those core values remain steadfast, and we're happy to report that they're just as relevant and important today as they ever were.

OUR SERVICES, YOUR SUCCESS
Detroit IT Company: InsideOut Networking
More than anything else, we want to free you from the stress of dealing with the same IT issues that keep coming back again and again. If you're a business owner, we don't want your employees to waste another minute dealing with computer issues and slow IT systems. If you're a residential user, we want you to be completely confident that your computer and your data are secure and that everything works in all the ways that you need it to. But more than anything else, we want you to know the joy of being in a situation where you have someone to trust in terms of your IT support again. Our local IT services and support team in Troy is staffed with dedicated, passionate, and career-driven IT professionals.
We always work towards long-term relationships, so we're ready and waiting to go the extra mile that you deserve.
Are You Ready
For a Great IT Support Experience?
If you'd like to discuss your own situation with a local Troy, Michigan-based computer support expert in a little more detail, please don't delay: call us at (248) 850-2276 or complete the form below.

METRO DETROIT OFFICE:
560 Kirts Blvd. Ste 101
Troy, MI  48084

PHONE:
(248) 850-2276 (Main Office)
(248) 825-8215 (New Business Inquiries)


METRO DETROIT OFFICE:
560 Kirts Blvd. Ste 101
Troy, MI  48084

PHONE:
(248) 850-2276 (Main Office)
(248) 825-8215 (New Business Inquiries)