IT Services Troy
Troy IT Services & InsideOut Networking
Dependable IT Services Troy
InsideOut Networking is a leading provider of IT Services Troy. Whether you want us to be an extension of your in-house IT team or are looking to outsource your entire IT department, we are your IT provider of choice.

IT Services That Give You the Edge
With InsideOut's IT support, your business can align its IT environment with its strategic goals, transforming your technology into a formidable asset. As a result, you can focus on achieving your core business objectives and gaining a competitive edge, while we manage the rest.

Desktop as a Service (DaaS)
As an efficient DaaSDaaS provider, we can scale your workspace to the cloud and enable enhanced performance in terms of speed and uptime. Our IT services Troy are particularly suitable for small and medium businesses.

Cloud Services
Rely on our IT services Troy for assistance with all things cloud. This includes cloud planning, migration, implementation, management, and maintenance. We offer security, efficiency, and agility for an improved and efficient cloud infrastructure.

IT Design, Projects and Consulting
We understand the importance of working in unison with your team to better understand your current IT capabilities, business processes, and goals. Accordingly, we develop and execute a tactical IT roadmap that brings you closer to your business objectives.

Managed IT Services
Paying for and maintaining IT networks and systems in-house can be a real challenge for most small and medium businesses. Through our Managed IT services Troy, we offer end-to-end IT support at a price that's suitable for you.

Remote Monitoring
Business IT security is always vulnerable, more so without robust remote monitoring services. InsideOut Networking will monitor and manage all layers of your IT infrastructure, safeguarding it from malicious attacks, data loss, system failure, and other issues.

IT Services Troy You Can Count On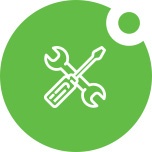 We Prioritize Your Business and Budget
As an experienced IT support company, we understand that small businesses have limited access to capital and are bound by budgetary constraints. We, therefore, provide budget-friendly solutions and services to our small business partners.

We believe that our clients deserve nothing but the best from us. With this in mind, our technicians provide a prompt response to every service request, and get to work without wasting your precious time.
We Provide Proactive IT Services
The technology landscape is ever-evolving, which is why staying competitive can be challenging. Our proactive IT services Troy are the answer to your IT needs. In fact, we don't just provide technology solutions and services; we also provide a realistic rationale for our recommendations to enable smart decision-making.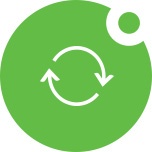 We Safeguard Your Data for Business Continuity
Our IT services Troy can prove to be highly beneficial when it comes to ensuring business continuity. Through our comprehensive data backup and disaster recovery solutions, our experts minimize the threat of downtime, while keeping your business-critical data safe.

Put Your Faith in Our IT Services
Does your business need high-quality IT support? We are here to help you harness the right technology solutions by leveraging our experience and expertise. We will keep you safe from malicious cyber threats and IT risks, while you focus on achieving business success and profitability.
Looking for

Great

IT Support
From a Friendly Team?
Dont delay! Give us a call at 248-850-2276 or simply request support below. Speak with one of our local Troy, Michigan technicians today.

METRO DETROIT OFFICE:
560 Kirts Blvd. Ste 101
Troy, MI  48084


TROY OFFICE:
637 E Big Beaver Rd., Suite 109
Troy, MI 48083

"If you are like my wife and I, we know very little about computers. We didn't grow up with computers and at times they scare us. But they are wonderful.... and we depend on them. When we found the InsideOut Networking Team our worries stopped. So caring, kind, & understanding... very professional & knowledgeable. They take the time to teach you what the problem is and fix it. Talk about great investments... you will never know why the problem happens... but having the InsideOut Networking Team at your side... your problems will be solved. They are terrific."
JIM FORRER / Troy, Michigan