Managed IT Support & Services for SMB in Huntington Woods
Providing reliable, cost-effective IT support in Huntington Woods since 2004.
At InsideOut Networking, we know that every business is unique. Your company has specific requirements, concerns, and technology goals – all of which our IT support services are equipped to meet. 
Our goal is to help our clients make the most of their technology investments through friendly, knowledgeable IT support in Huntington Woods. We strive for transparency in all our managed IT services, and we never recommend unnecessary add-ons or expenses. 
You focus on growth - we'll handle everything behind the scenes.
Expert IT Services in Huntington Woods
Our unique approach to managed IT services in Huntington Woods breaks down to four core components:
Unlimited Remote & On-Site IT Support
Don't worry about rationing your use of our IT services. We offer unlimited remote and onsite support at a fixed monthly fee. 
Rapid Response Times
Our experts are on stand-by to respond to any issues reported through our help desk portal, email, & phone extension.
Thorough Field Review
We'll review your infrastructure to identify inefficiencies and recommend solutions to meet your long-term goals.
Fully Documented IT Solutions
All of our solutions are documented and readily available to the whole team. You can count on us to stay informed in the world of technology and connect you to new developments. 
What InsideOut Networking Offers Huntington Woods Businesses
Our custom process includes the three main components necessary for an effective IT department: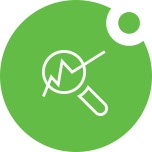 Advanced Cybersecurity Services
We use a multi-layered approach and innovative tools to ensure your IT systems are protected against outside threats. You're safe in our hands from the moment you partner with us.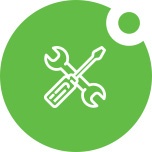 Maintenance & Support
Take a preventative approach to minimize IT risks through ongoing care. Up to 90% of what we do on a day-to-day basis will be proactive maintenance that prevents many issues from ever arising.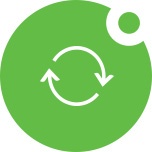 Planning Ahead
We will schedule quarterly meetings to stay in sync and plan upcoming IT changes together. This enables your business to take the right steps for the right challenge at precisely the right time.
Benefits of
IT Support in Huntington Woods

Let's Create a Better IT Workflow Together
When you partner with InsideOut Networking, we become your dedicated IT managers. Our flat-rate IT plans ensure you always know what to expect, what you're paying for, and what you're getting.
If you think you can't afford an IT department, think again. With proper IT support and IT services in Huntington Woods, there's nothing your business can't accomplish.
Do You Need Reliable IT Support in

Huntington Woods

? Reach Out to Our Team Today!
Get in touch with us to learn more about your business and find the best ways we can help. We designed our IT support pricing to specifically meet the needs of medium and small businesses' needs, allowing us to offer competitive and flexible packages.

METRO DETROIT OFFICE:
560 Kirts Blvd. Ste 101
Troy, MI  48084

PHONE:
(248) 850-2276 (Main Office)
(248) 825-8215 (New Business Inquiries)

DETROIT OFFICE:
560 Kirts Blvd. Ste 101
Troy, MI  48084

"If you are like my wife and I, we know very little about computers. We didn't grow up with computers and at times they scare us. But they are wonderful.... and we depend on them. When we found the InsideOut Networking Team our worries stopped. So caring, kind, & understanding... very professional & knowledgeable. They take the time to teach you what the problem is and fix it. Talk about great investments... you will never know why the problem happens... but having the InsideOut Networking Team at your side... your problems will be solved. They are terrific."
JIM FORRER / Troy, Michigan