DETROIT COMPUTER REPAIR
PC Repair, Laptop Repair & Computer Support
Metro Detroit PC & LAPTOP COMPUTER REPAIR & SUPPORT
Computer Repair & Support that Makes Sure Technology "Just Works"
Over the last decade in particular, technology has positively impacted our lives in a wide range of different ways. Unfortunately, it's brought with it its fair share of daily challenges, too.
For the sake of discussion, stop and ask yourself how many of the following statements are true of your current situation:
These types of challenges are common in today's tech-driven world, yes - but with the right approach to malware removal, PC repair, laptpop repair, computer repair and computer support, they're also things that you don't have to deal with for even one day longer.
We founded InsideOut Networking all the way back in 2004 to help people like you free themselves from the burden of these issues once and for all, and that's exactly what we want to do for you, too.

HOW WE HELP
The Complete Computer Repair and Computer Support Solution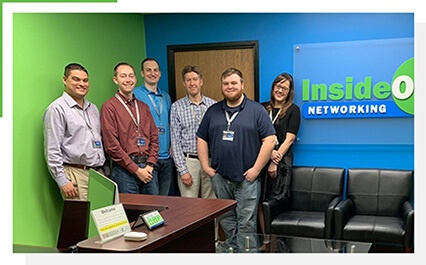 At InsideOut Networking, you get access to a friendly, knowledgeable and passionate team of career-driven and dedicated IT professionals based right out of the Troy, Michigan area. But you're also getting more than that, too - you're getting a true partner in your own technological success in every sense of the term.
That means that in addition to things like computer repair and virus removal, you also get a team of people who always work towards building better and more beneficial long-term relationships. Not only do we always take the first step, but you can also guarantee that we'll always go the extra mile whenever the situation calls for it.
OUR COMPUTER REPAIR & SUPPORT SERVICES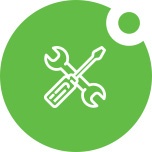 In-person and remote computer support services.
Highly rated professional antivirus software.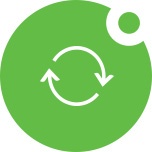 Automatic updates for all of your common software and applications.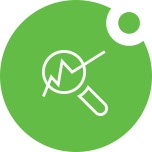 Semi-annual computer inspections.
Priority help desk access with lightning fast responses.

WHY INSIDEOUT NETWORKING
Technology That Just Works With Support That Just Makes Sense
At InsideOut Networking, our approach to computer support and tasks, like virus removal or laptop repair, is decidedly simple by design. We start by fully evaluating each situation. From there, we develop a list of all recommended services to help solve problems permanently and to allow you to accomplish your goals.
Here are a few reasons why the 2,500+ clients that we work with are proud to recommend our services:
We can solve most issues remotely or at our local office with incredibly fast turn-around times - the choice is yours!
We are a passionate, and knowledgeable team of local experts that care about one thing above all others: you.
We don't treat the symptom. When we see a computer issue in need of repair, we fix it

PERMANENTLY

.
InsideOut Networking was founded on the basis of a very simple, but very important, premise: by being up-front and totally honest about our pricing, by offering complete services and not band-aids, and by focusing on long-term relationships, we can provide an incredible new level of pc repair, laptop repair, computer repair and computer support for residential customers all across the Metro Detroit area and beyond. Because the fact of the matter is, IT issues are NOT something you "just have to live with." You do NOT have to outsource your IT services to other countries just to cut costs. It's NOT true that "the more money you spend on IT, the better it is."
All of these things are myths, plain and simple - and in a lot of ways, our entire business was founded on our willingness to prove that every single time we have the opportunity to do so.
So if you're in Troy, Michigan or the surrounding areas and are interested in a logical, forward-thinking approach to computer support, or if you're concerned with things like malware removal and virus removal but aren't sure where to begin yourself, you've come to the right place. No matter what you're trying to accomplish or what problem you're trying to solve, InsideOut Networking is here for you - just the way it should be.
Looking for

Great

IT Support
From a Friendly Team?
Dont delay! Give us a call at 248-850-2276 or simply request support below. Speak with one of our local Troy, Michigan technicians today.

METRO DETROIT OFFICE:
560 Kirts Blvd. Ste 101
Troy, MI  48084


TROY OFFICE:
637 E Big Beaver Rd., Suite 109
Troy, MI 48083

"If you are like my wife and I, we know very little about computers. We didn't grow up with computers and at times they scare us. But they are wonderful.... and we depend on them. When we found the InsideOut Networking Team our worries stopped. So caring, kind, & understanding... very professional & knowledgeable. They take the time to teach you what the problem is and fix it. Talk about great investments... you will never know why the problem happens... but having the InsideOut Networking Team at your side... your problems will be solved. They are terrific."
JIM FORRER / Troy, Michigan